It is also possible to use a bow or bow hair on the harp. Even though it has to be considered, that with a bow, the size of the bow (it has to fit in-between two strings) and also the necessary time to place it has to be considered. With bow hair for example double bass bow hair can be used, which will result in a full sound and can be placed more easily between two strings; they can also be left between the strings if not in use, so that if needed again later the action of taking the bow hair will be faster. Sometimes a extra stave is used to notate the bow action.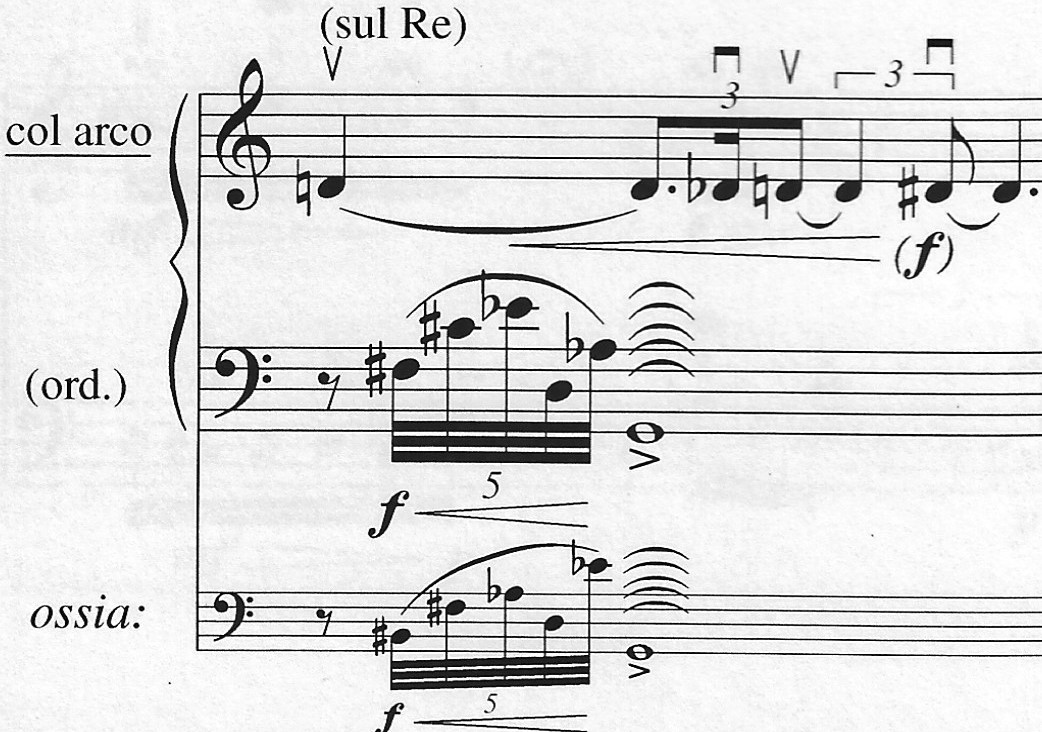 Heinz Holliger, Partita (II) (2003-2004) © Schott, Mainz.

Hélène Breschand, Minotaure (2008) © Misterioso, Paris.